hardback journal
*printed especially for you*
Delivery from £3.99. (UK)
FREE Delivery on orders of £35 or more
Description
This item is printed especially for you. If you are ordering with a special occasion or date in mind, please allow 5 working days for us to lovingly create & print your gift, plus 48 hours for our UK tracked delivery service. Allow more time if shipping out of the UK.
Nanna & Me is an award-winning fun and interactive journal to inspire any grandmother and child to have a great time getting to know each other better.


The journal helps the nanna and their grandchild to write, draw and doodle in tandem … sharing favourites, likes, dislikes, memories, hopes and concerns … then sharing, learning and getting closer along the way.


Carefully designed questions and prompts take the nanna and their grandchild on an enjoyable journey of discovery about family times, holidays, friendships, growing up, school and much more.

 Spaces to draw, doodle and write make Nanna & Me easy to use … a gift with a lasting legacy.


Ideal as a great gift for Grandparent's Day, the grandmother's or grandchild's birthday, Christmas or just because you care … suitable for any child who can or is learning to write, likely aged 6+ to early teens.
Share the things that really matter with Journals Of A Lifetime.
Made with love, from you to me.

Details
This journal is hard back and case-bound, size 242mm x 172mm with 80 pages using 140gsm uncoated paper. The paper used is manufactured from pulp sourced from forests that are legally and sustainably managed.
Designed in the UK.
Awards & Publicity
The '& Me' range of journals were voted by children as Gold in the Loved by Children awards 2014. They absolutely loved them ... and so did their parents and grand-parents!
They were short-listed for the Gift Associations Gift of the Year Award 2015 and were runner up in the National Stationery Awards.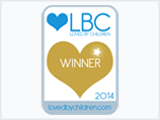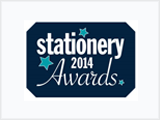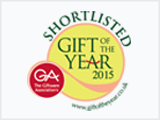 Example Questions
THE WAY WE ARE
The ways we are similar
The ways we are different
Things I admire about you
MY SPARE TIME
What I enjoy doing most in my spare time
What I would love to do
What I love you watching me do
GRANDMA & ME
What I love about you
What I love about us
What I wish we could do more of
COVID 19 UPDATE: The books we make and print for you are taking slightly longer to produce, so again, please order as early as you can and we are doing our best to get these made as fast as we can. Normally it is 5 working days, but currently because of the social distancing and reduction in printing staff, these can now take up to 2 weeks. We are really sorry but will do our best to speed these through.
Any order for items kept in stock will be dispatched within 48 hours (Monday to Friday), although we do aim to get them out on the same day where possible, using First Class Royal Mail services.
Any order for items that are printed especially for you, take five working days to be created, printed and bound before they are shipped using a Tracked Mail service (UK only) or First Class Royal Mail services (delivery outside the UK). If you are purchasing a personalised item for a specific event, please allow sufficient time for your item to be created, printed, bound and delivered to your chosen destination.
If you have ordered a stock plus an item that is printed especially for you, please note these are usually shipped separately so you may receive two parcels.
We aim to keep our delivery charges as low as possible. Full pricing information on ordering more than one item or for delivery outside the UK can be found in the Delivery & Returns section.