Dear Friend (Tree Collection)
hardback guided memory journal
Delivery from £3.99. (UK)
FREE Delivery on orders of £35 or more
Description
Dear Friend is an award-winning journal filled with over 60 fun and inspiring questions carefully created to inspire any friend or loved one to tell their story – probably one of the most valuable gifts you will ever buy.
Everyone has stories to share about their own amazing life and it is so important to find ways to capture and treasure them. Dear Friend has been carefully created to be suitable for any special person close to you. This journal is perfect for your aunt, uncle, cousin, husband, wife or simply a great friend.
The journal contains 60 carefully designed questions to ask this special person about their life. Ask them to complete it carefully, adding photos and memorabilia along the way. What are some of the favourite things in their life? Find out about some of the experiences and adventures they have had and what they enjoyed. Understand more about their memories of the times you have spent together, their relationship with you as well as their hopes & dreams for the future.
When you get their completed journal returned to you, this will be one of the most emotional presents you have ever received.
A great gift for this special person's birthday, an anniversary, Christmas or just because you care …
Create your own PERSONALISED version of this journal Perfect if you want to call your 'friend' their real name ...
PLEASE NOTE that if your Journal is a 'non-stock' item and is being printed especially for you these take five working days to be printed and bound at our UK printer before they are shipped to you.
Change your messages ...
Add that extra special touch to your journal by adding personal messages to your loved ones. Simply type the individual's name or a message into the editor and watch the text change instantly.
Upload your own photos ...
You can bring the cover to life with images that bring back fond memories. Adding images is easy. Simply upload them from your computer, smart phone or tablet device. Please note, these images just appear on the cover.
Add your own questions ...
Have a question you've always wanted to ask? Our personalisation process makes it easy to add your own questions as well as edit and delete existing ones.
If you don't have the time to personalise your own copy, we have also created some pre-prepared ones for you. Click here to see the female titles and here to see the male titles.
Share the things that really matter with Journals Of A Lifetime.
Made with love, from you to me.

Details
This journal is hardback, case-bound with a ribbon book mark, size 207mm x 143mm with 128 pages.The paper used is manufactured from pulp sourced from forests that are legally and sustainably managed.
Designed in the UK.
Awards & Publicity
This range of Journals was voted as 'Gift of the Year' which is one of many awards and accolades they have received.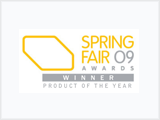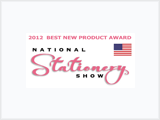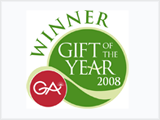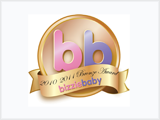 Example Questions
Tell me about the time and place you were born...

What do you remember about the place/s you lived when you were young?

Tell me some stories about your close family...

Who was your first love?

Tell me what you thought when we first met...

Describe some of your fondest memories of the times we have spent together...

Describe the funniest things that have happened to us...

Tell me what you like about me...

Is there anything you would change about me?

What would you still love us to do together?

If you were granted three wishes, what would they be and why?

Given your experiences, what advice would you like to offer me?
COVID 19 UPDATE: The books we make and print for you are taking slightly longer to produce, so again, please order as early as you can and we are doing our best to get these made as fast as we can. Normally it is 5 working days, but currently because of the social distancing and reduction in printing staff, these can now take up to 2 weeks. We are really sorry but will do our best to speed these through.
Any order for items kept in stock will be dispatched within 48 hours (Monday to Friday), although we do aim to get them out on the same day where possible, using First Class Royal Mail services.
Any order for items that are printed especially for you, take five working days to be created, printed and bound before they are shipped using a Tracked Mail service (UK only) or First Class Royal Mail services (delivery outside the UK). If you are purchasing a personalised item for a specific event, please allow sufficient time for your item to be created, printed, bound and delivered to your chosen destination.
If you have ordered a stock plus an item that is printed especially for you, please note these are usually shipped separately so you may receive two parcels.
We aim to keep our delivery charges as low as possible. Full pricing information on ordering more than one item or for delivery outside the UK can be found in the Delivery & Returns section.